On August 10, 2015, Chief Judge Jennemann signed
the Amended Administrative Order Prescribing Procedures For Chapter 13 Cases. The Order is applicable Chapter 13 cases filed in the Middle District of Florida.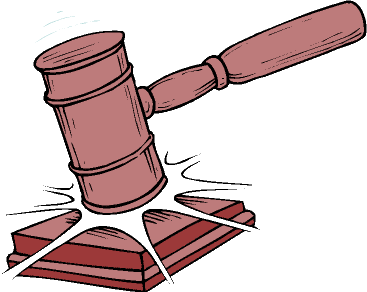 Paragraph 2 of the Order requires Debtor's attorney to provide a copy of the Order to their clients; as such, a copy of the Order, in it's entirety, can be viewed at http://goo.gl/a5ekDM.
The following is provided as a reference, or index, of the Order, and is not a substitute for the Order as published.
AMENDED ADMINISTRATIVE ORDER PRESCRIBING
PROCEDURES FOR CHAPTER 13 CASES
This Administrative Order establishes uniform procedures for all Chapter 13 cases filed in this

District after September 1, 2015. Accordingly, it is
ORDERED:
1. Additional Information Required to be Filed with the Court. No later than 14 days from the petition date...
2. Service of this Administrative Order to Debtor. Debtor's attorney...shall...
3. Chapter 13 Plan. No later than 14 days from the petition date...
Debtor's failure to timely make payments to the Chapter 13 Trustee (the "Trustee") or to
comply with any of the other requirements of this Order may result in dismissal or
conversion of the case.
4. Plan Payments. Payments under the Plan shall...
IF THE PLAN PROVIDES FOR DEBTOR TO MAKE DIRECT PAYMENTS TO A SECURED CREDITOR OR LESSOR, THE AUTOMATIC STAY IS TERMINATED, IN REM, AS TO THAT CREDITOR.
5. Payments to Trustee. Debtor, not later than 30 days after the petition date... If the
Trustee does not receive payment when due, the Trustee may seek dismissal of the case.
6. Adequate Protection for Secured Creditors.
7. Refund of Plan Payments to Debtor if Case Is Converted or Dismissed.
8. Executory Contracts and Unexpired Leases. The Plan must provide for the assumption or rejection of executory contracts and lease obligations.
9. Termination of the Automatic Stay. If the Plan provides for the surrender..., for [direct] payments, or fails to provide for the [secured] claim, ... in rem relief from the automatic stay [is granted]...
10. Modification of the Automatic Stay. Creditors [claims are secured by mortgages] to communicate directly with Debtor regarding modification or refinance...
11. Meeting of Creditors and Documents to be Submitted to Trustee. Debtor shall appear...
12. Confirmation Hearing. ...the Court will consider confirmation...all pending motions...
13. Pre-Confirmation Deadline for Filing Amended Plans and Certain Motions. The following shall be filed no later than 28 days after the claims bar date: a. An amended Plan, if necessary to obtain confirmation; b. Motions to determine secured status of claim; and c. Motions to avoid liens, if necessary to obtain confirmation.
14. Deadline for Filing Objections to Claims. Debtor shall file objections to any claims that Debtor seeks to have disallowed, in whole or in part, no later than 28 days after the claims bar date or 14 days after filing an amended proof of claim.
15. Deadline to Seek Mortgage Modification Mediation.
16. Service Requirements. Debtor shall serve a copy of any amended Plan...
17. Duties of Debtor's Attorney and Payment of Attorney's Fees. Debtor's attorney must assist Debtor in all matters related to this case unless the Court has granted the attorney's motion to withdraw from the case. Debtor's counsel shall not withhold legal advice or service from Debtor because of lack of payment and may not demand payment from Debtor or any person on behalf of Debtor as a condition of providing legal advice or service.

18. Tax Returns and Refunds. ...Unless otherwise ordered by the Court, Debtor shall turn over to the Trustee all tax refunds in addition to regular Plan payments.
19. Filing Claims on Behalf of Creditors. Under Rule 3004, within 30 days after the expiration of the claims bar date...
20. Extension of Time to File Objections to Debtor's Claims of Exemption.
21. Cooperation with Trustee. ... Debtor shall, at Debtor's expense...deliver to the Trustee a current appraisal... Debtor may file... a motion to employ professionals under § 327.
22. Debtor's Duty to Supplement.
23. Notice of Domestic Support Obligations.
24. Notice to Creditors and Other Interested Parties.
25. Default. If Debtor fails to make payments...